Tour period: March 30, 2018 – April 7, 2018
contact: Jason Roebke sixdollarsuit@gmail.com
The trio of Chicagoans
Josh Berman
(cornet) and
Jason Roebke
(double bass) and English free improvisation legend
Paul Lytton
came together in 2016 for a short European tour. The trio presented music from Berman's critically acclaimed recording "
A Dance and A Hop
" on Delmark Records. On the course of the tour, the music became freer and freer, finally arriving at a unique language where trad jazz and pure sound improv come together. It's a truly fresh sound and context for these three improvisers.
Audio:
https://soundcloud.com/jsb60612/sets/a-dance-and-a-hop/s-j01np
NOTE: These tracks are from Josh Berman's "A Dance and A Hop" with Frank Rosaly (drums). The trio with Lytton will be recording on this tour.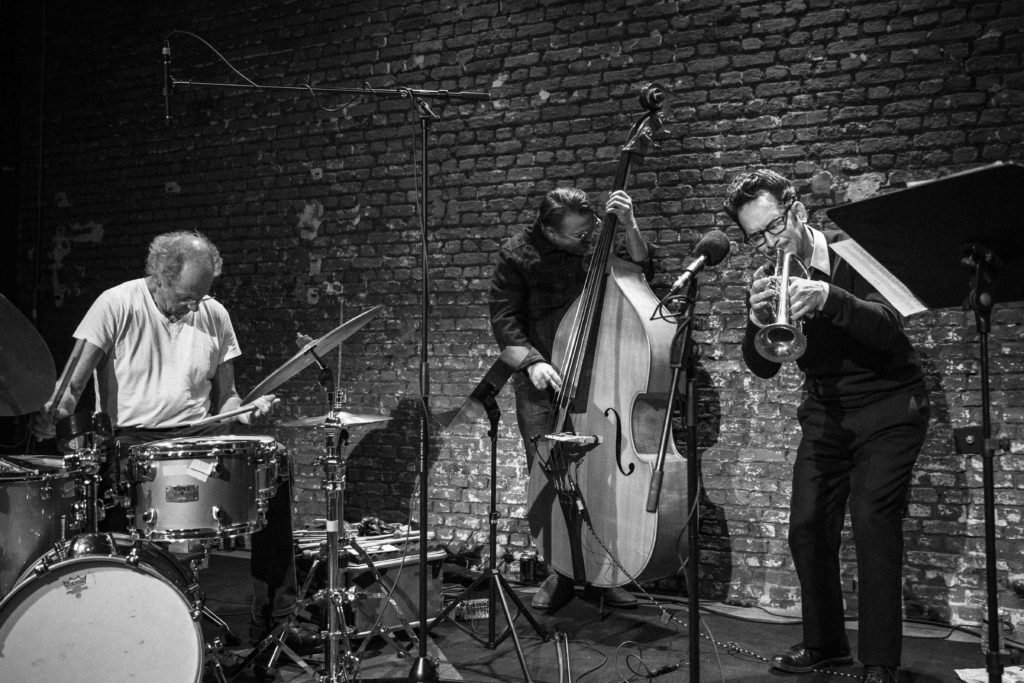 Performance history:

April 29, 2016: Josh Berman, Paul Lytton, Roebke – Cheltenham, UK
April 28, 2016: Josh Berman, Paul Lytton, Roebke – Vortex, London, UK
April 26, 2016: Josh Berman, Paul Lytton, Roebke – Klein Theatre, Luzern, CH
April 25, 2016: Josh Berman, Paul Lytton, Roebke – Basel, CH
April 24, 2016: Josh Berman, Paul Lytton, Roebke (with guest, Joachim Badenhorst) – Antwerp, BE